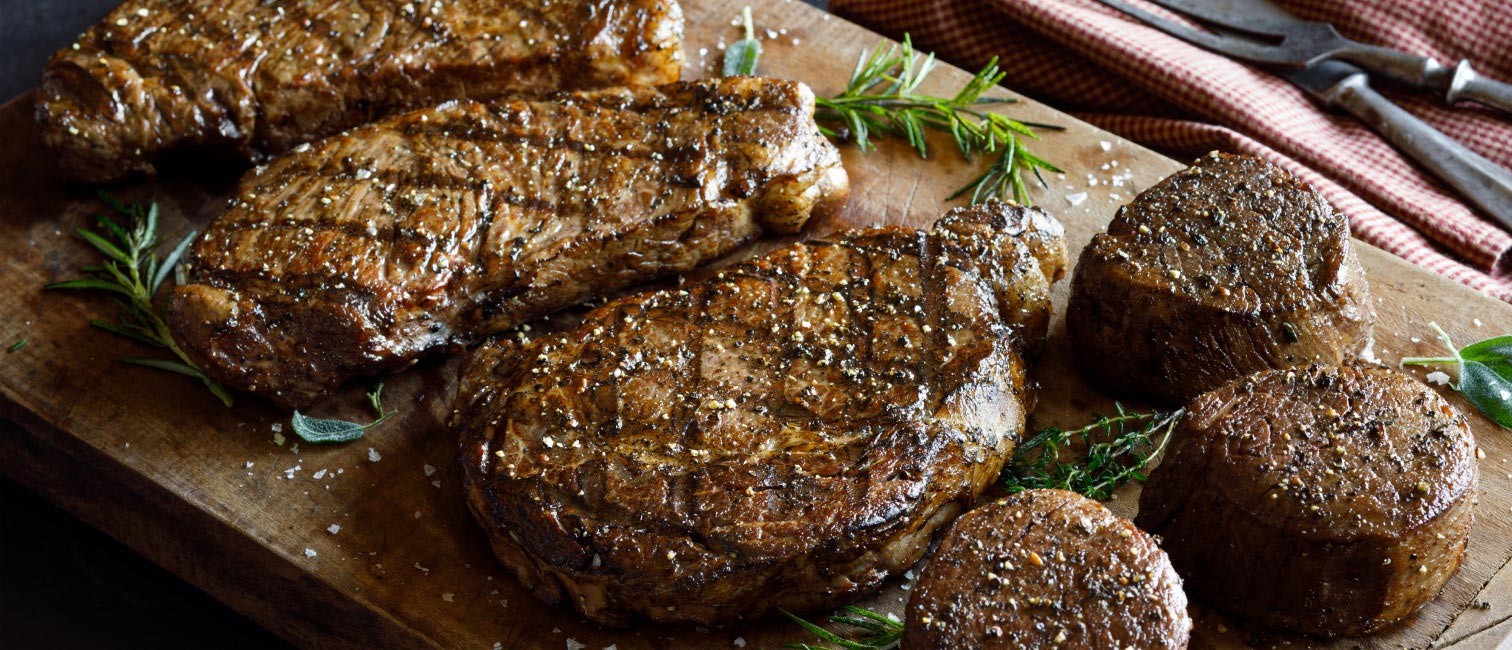 Now Offering
Bundles
Looking for a great deal? Whether you're hosting a backyard grill or stocking up on family favorites, our team has curated their favorite combinations for you at great savings.
Shop Now
Premium Quality Beef Inspired by the Spirit and Heritage of the West
Our two premium beef programs offer the marbling, juiciness and flavor you're looking for. For an extra tender premium steakhouse feel, our Black Label steaks will deliver. If it's an elevation of everyday grilling you're seeking, the Reserve line has you covered.
Learn More
Black Label Steak
For the ultimate steak experience, our Black Label line of steaks is USDA Prime Graded and USDA Certified Very Tender.* Experience the perfect mix of marbling, flavor and tenderness.
Learn More
Reserve Steak
Four Sixes Ranch Brand Reserve steaks are top-tier USDA Choice beef and USDA Certified Tender.* Aged a minimum of 21 days and carefully butchered to steakhouse specifications, the Reserve line will elevate your eating experience.